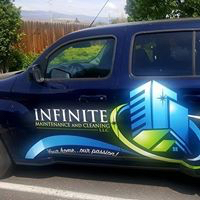 We are William and Michelle Davelaar, owners of IMC
Infinite Maintenance and Cleaning is a bonded and insured maintenance and cleaning company.
As experienced contractors and business owners, we take pride in what we do and guarantee only the highest quality of craftsmanship. When we assume command of a project, you can rest assured that your job will be handled in a professional and timely manner.
Trust is based on honesty, dependability and communication. We know you are placing great trust in us by inviting us into your home. We take this very seriously and will honor the trust that you have placed with us.
IMC takes pride in providing superior customer service. We want to be the guys that show up on time, every time. Our team is trained to be respectful of your home and leave it cleaner than when we entered.
Each IMC team member specializes in certain aspects of what we do. We will place the best team members in your home that best fits your individual project.